Experience the unique feeling of staying in spaces full of history and spirituality, the best way to enjoy serenity in a natural setting of incomparable beauty
Long walks between olive groves and oaks, including panoramic views of the sea and mountains and the humbling sound of the desolate countryside in a historical setting. Expect nothing more if you choose to stay in one of the Majorcan sanctuaries or chapels converted into hospices.
From the Tramuntana Mountains to Felanitx, you have many options to enjoy the silence and remoteness offered by these hospices. Allow the peace of the Lluc Sanctuary or the Alaró Castle at the heart of the Tramuntana Mountains to envelop you. Relax 333 metres above Pollença Bay in the Puig de Maria Sanctuary or surround yourself with history in the quiet Sant Salvador Petit Hotel, located in a natural vantage point over the municipality of Felanitx.
Mallorca offers countless options to connect with the most spiritual version of the island.
01
The first Marian sanctuary of the Balearic Islands, from the 13th century
---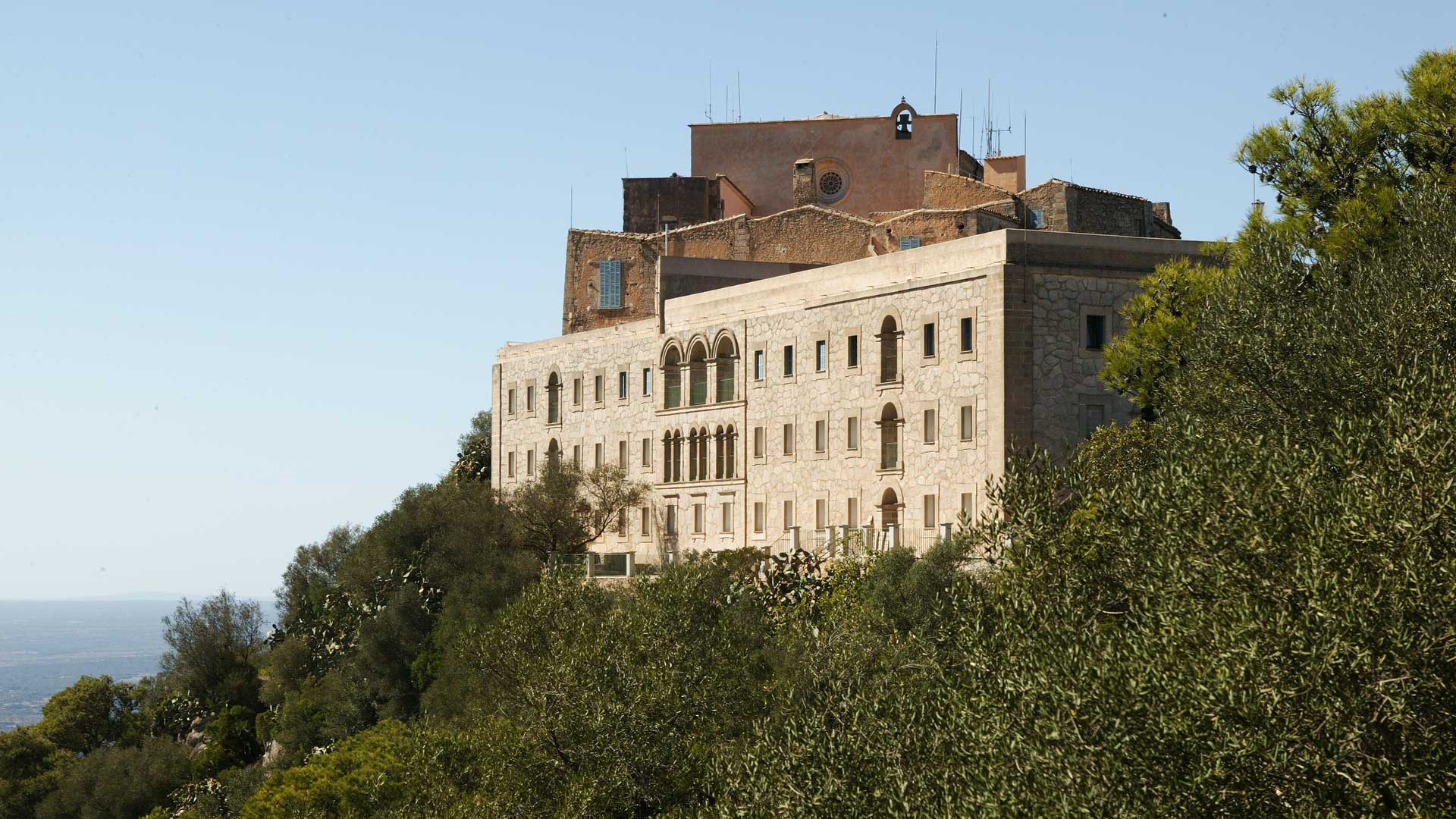 02
A 14th-century sanctuary with breathtaking views of the island
---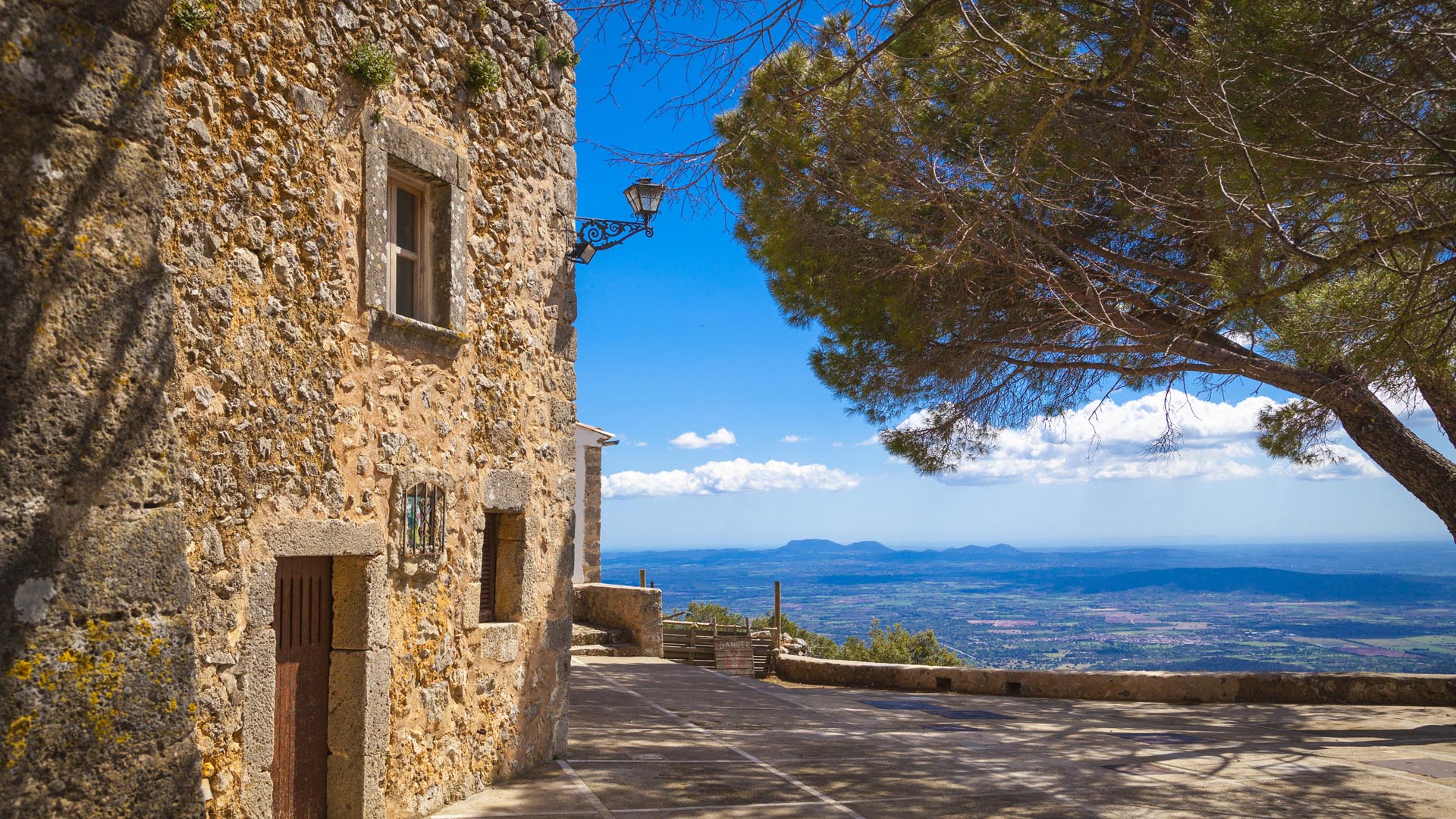 04
Fortified rock castle that was declared a Bien de Interés Cultural in 1931.
---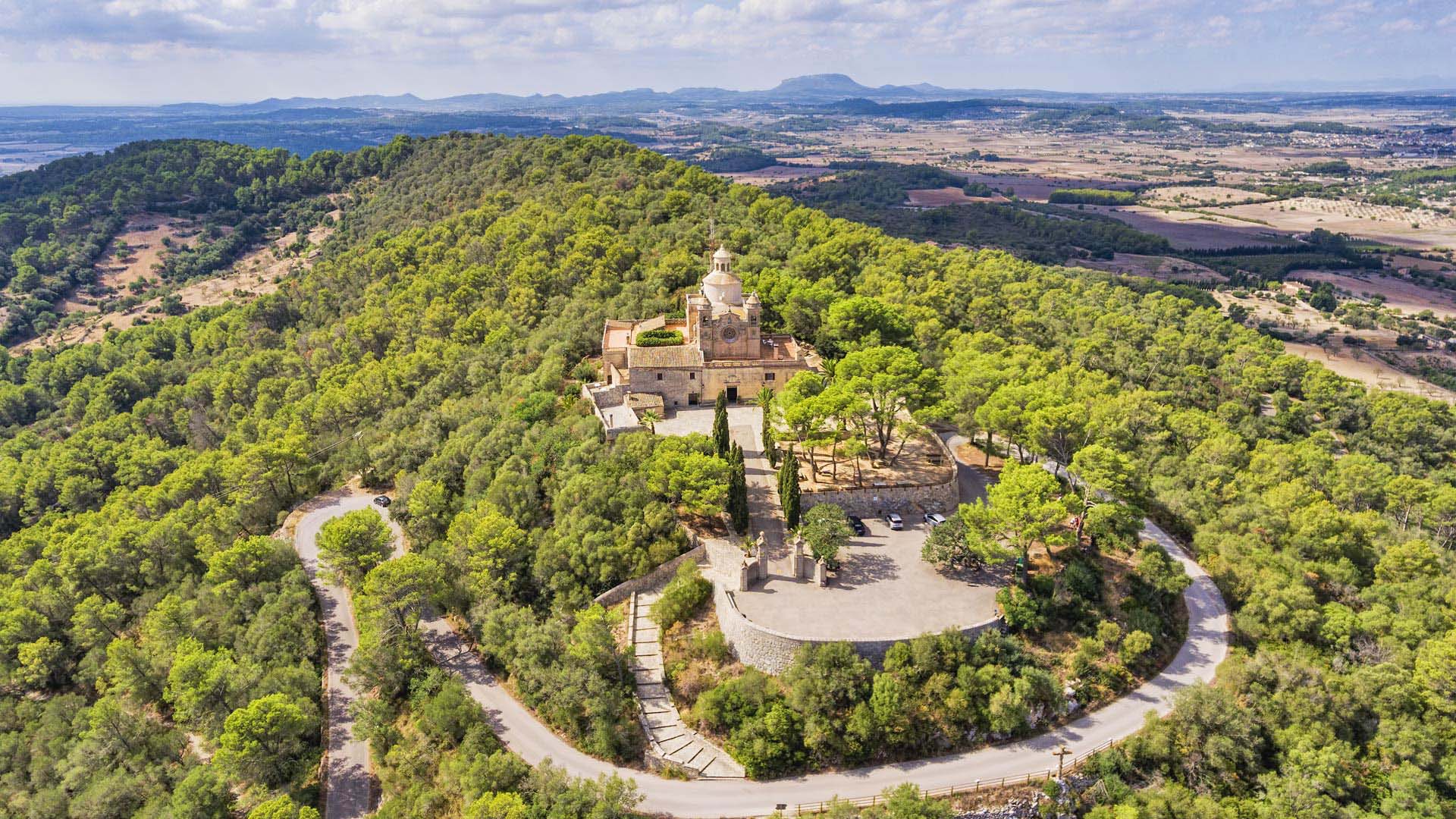 05
The most emblematic and popular religious monument in Petra
---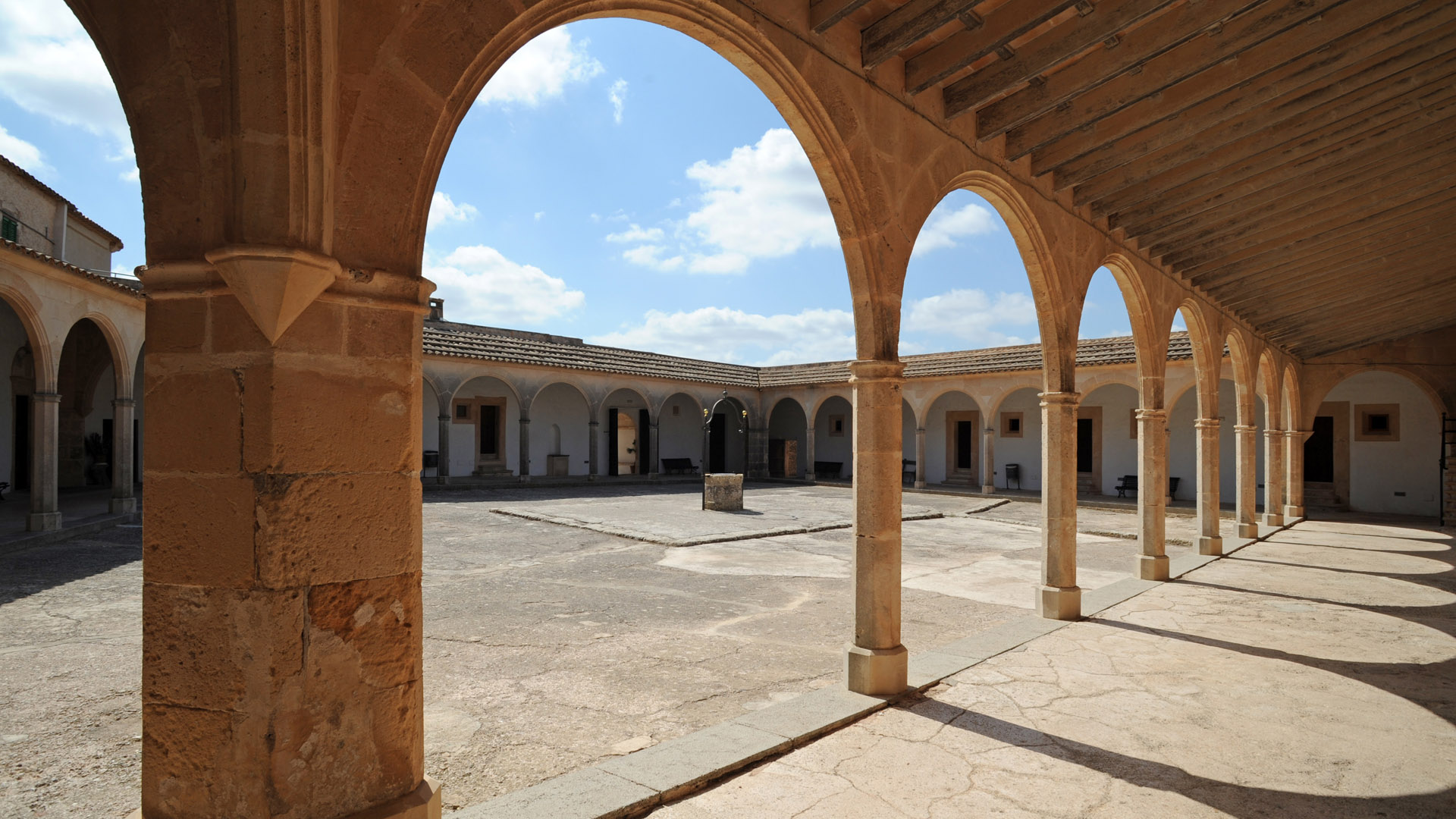 06
Sanctuary with an exceptional pentagonal cloister and breathtaking views.
---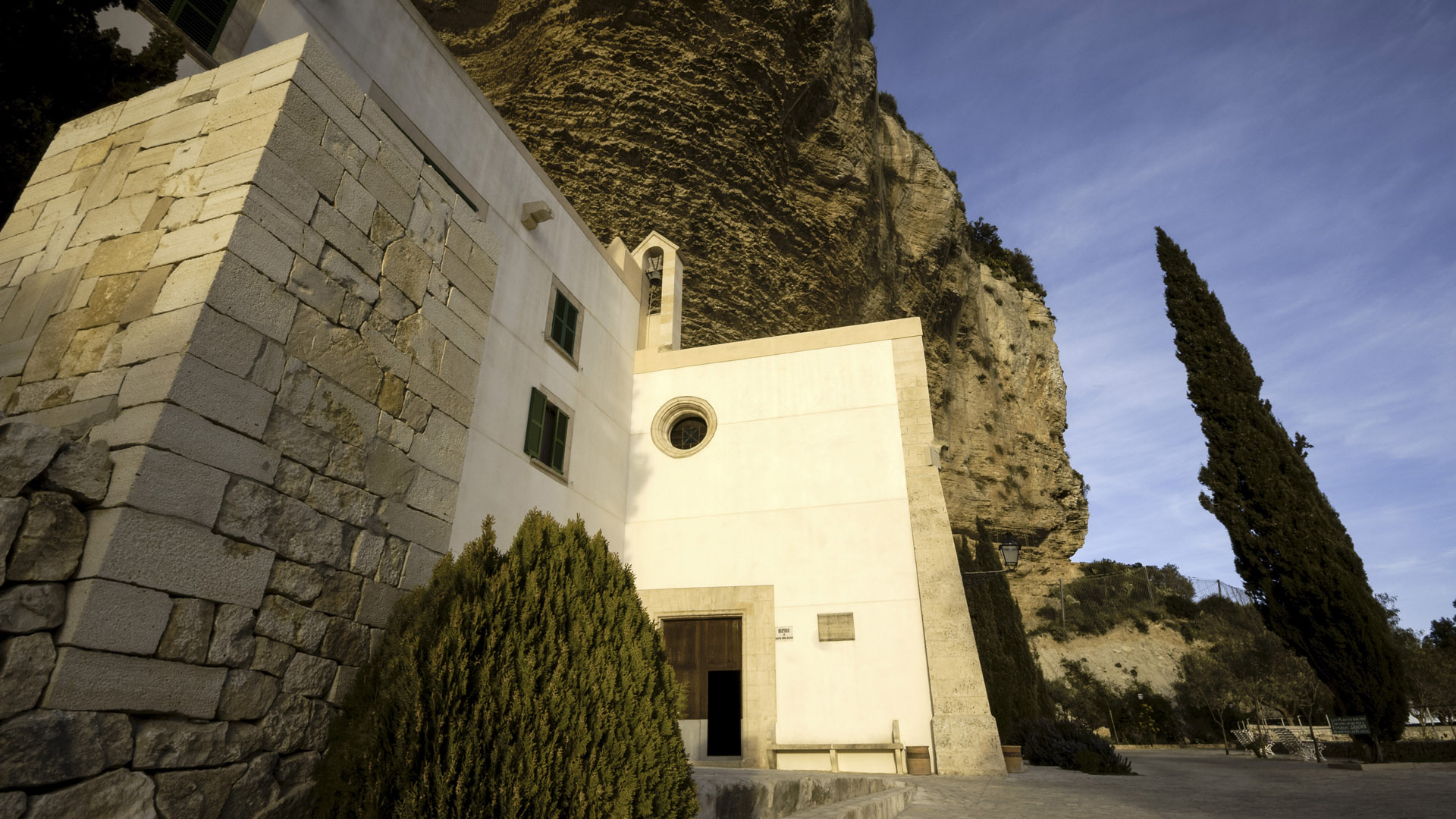 07
A sanctuary with exceptional views built under the shade of a large boulder.
---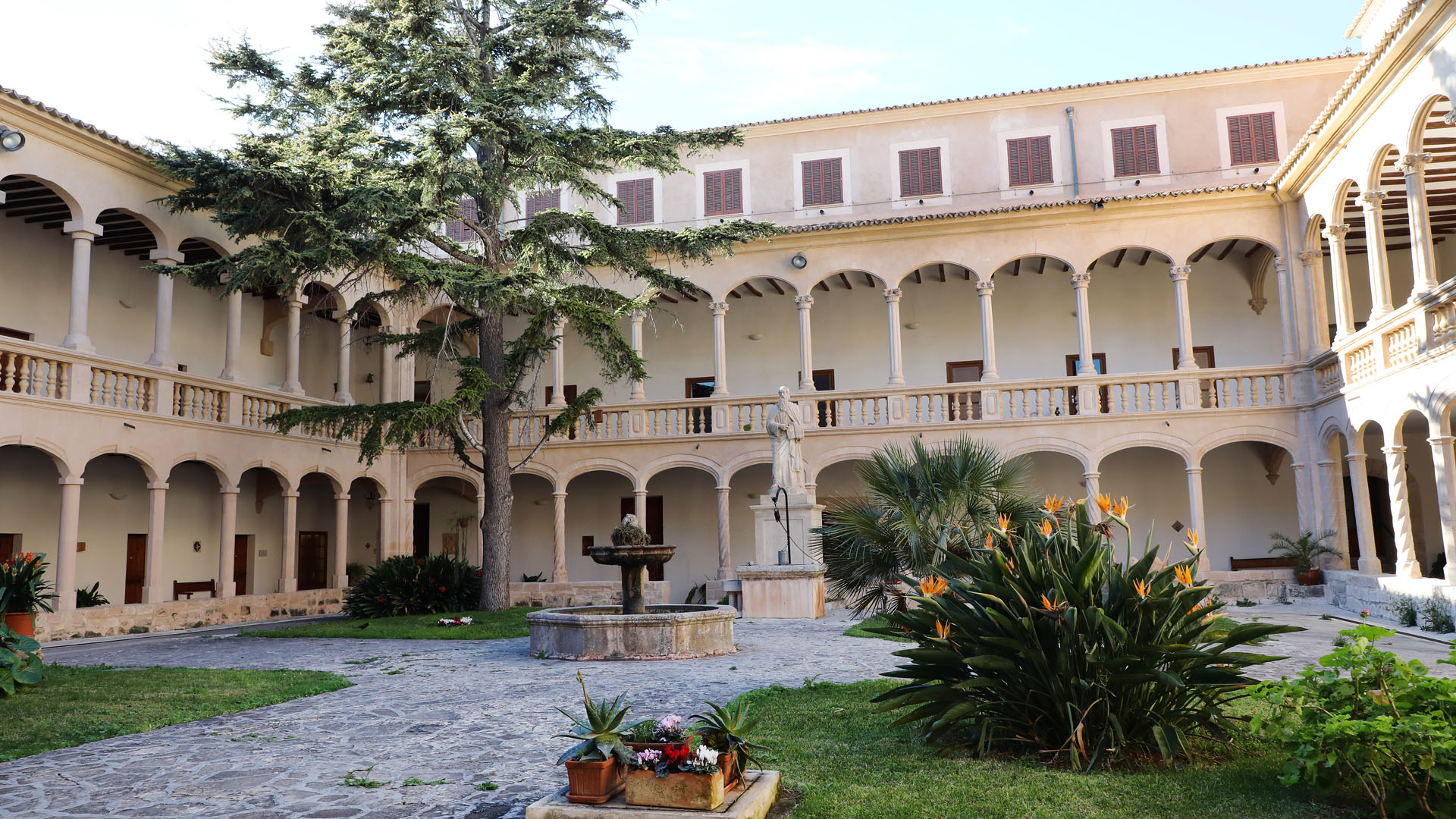 08
Vestiges of Cistercian architecture
---