Experience an adventure while exploring the Camí de Cavalls stage by stage
Menorca has much more to offer than just virgin bays with crystal clear water. Despite its small size, the island has a great variety of landscapes: cliffs, bays, gorges, plains and fields you can discover from a horseback. Quiet horse trips for beginners or routes of several days for experienced riders. 
The various routes offered on the island allow you to discover the idyllic landscape of the Menorcan fields or the beauty of the coast. One of the best ways to explore the island is a ride across the Camí de Cavalls. It is a historic horseback trail of 185 km, surrounding the island on the coast and an integral part of the identity of Menorca. A true experience for lovers of nature.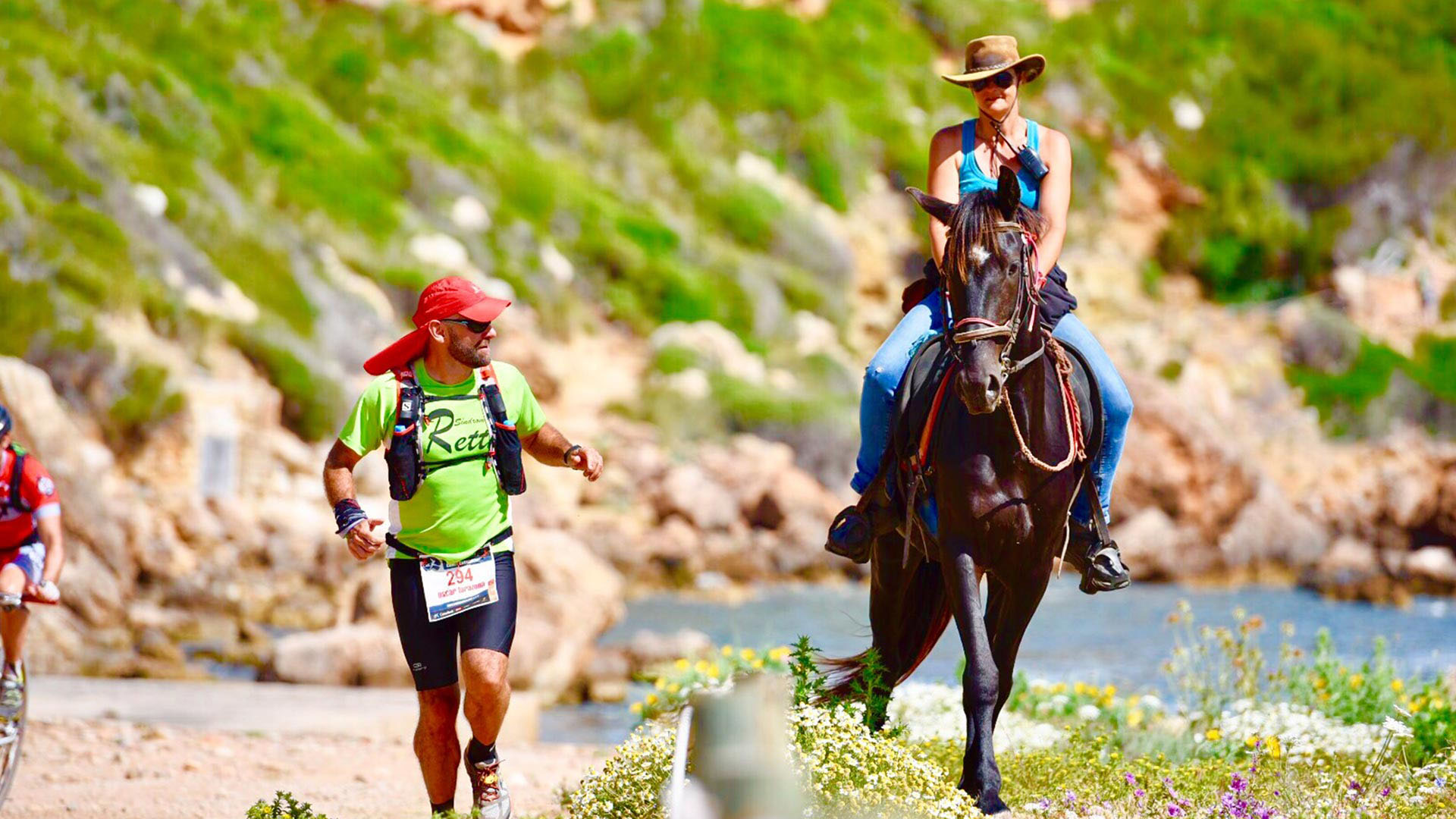 01
Live a legendary adventure through the historic trail around the island
---