An exciting expedition through the settlements of the first island inhabitants
Mallorca preserves a rich archaeological heritage from pre-Talayotic and Talayotic times scattered throughout the island.
Discover their habits and customs with a visit to the most characteristic monuments of Majorca's early history, such as the Talayotic settlements, the ramparts, the caves, megalithic tombs or sanctuaries. Visit the settlement Claper des Gegant or Talayot de S'Heretat in Capdepera, one of the most important of the island, the Mestre Ramón, about 800 meters away from a natural harbor, the Puig Figuer Talayot and the Ses Païses settlement in Artà, one of the best preserved, the S'Aigua Dolça Dolmen in Colonia de Sant Pere, the S'Illot remains with its wonderful wall, the Closos de Can Gaià settlement in Portocolom and S'Hospitalet Vell in Manacor.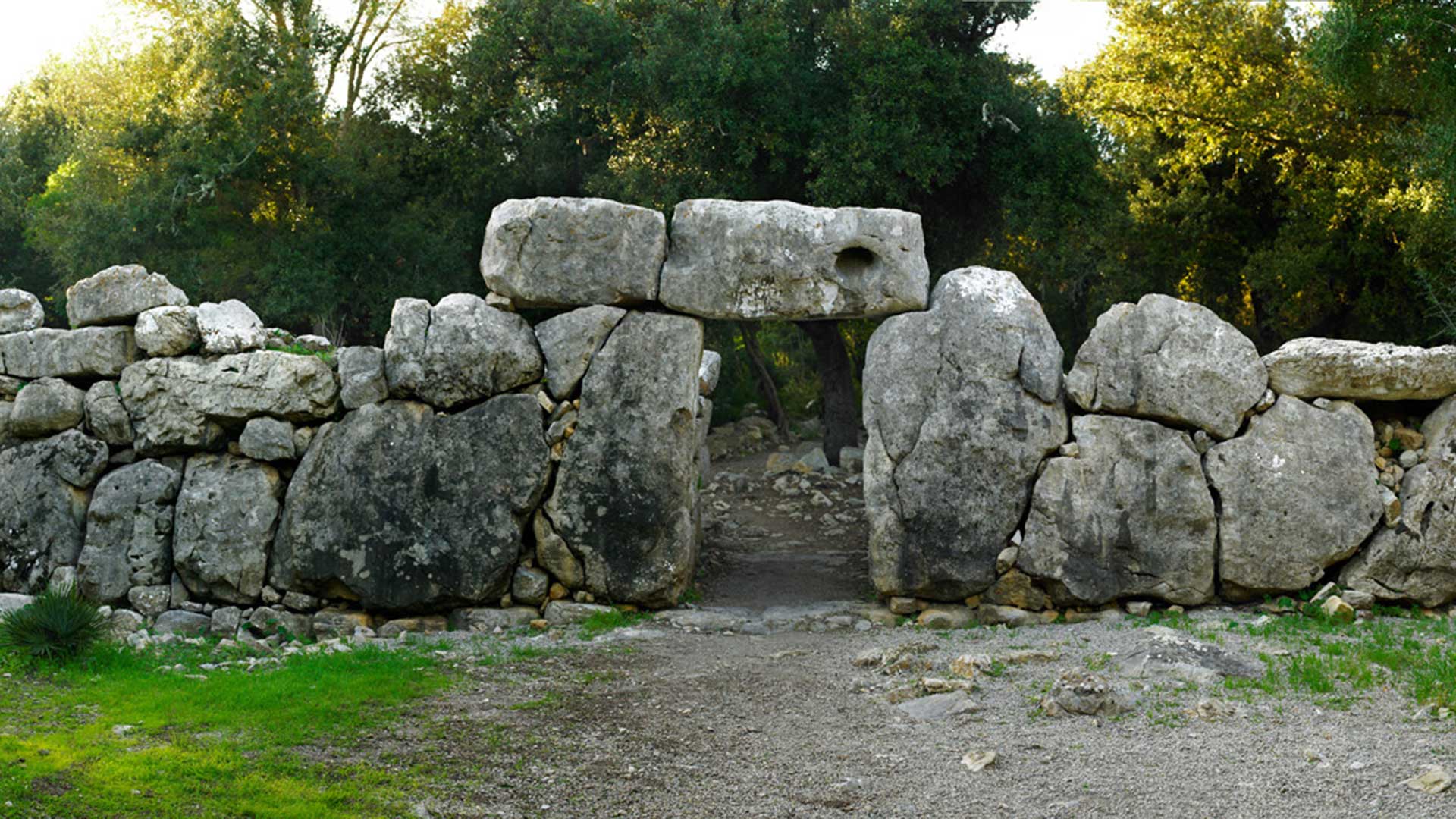 01
One of the most important and best-conserved talayotic villages on Majorca
The talayotic village of Ses Païsses dates back to around the year 1000 BCE, and is one of the most extensive and best conserved settlements on Majorca. Visible are its village walls and internal constructions, most of which have not yet been excavated
---