Castles, towers and fortresses
They will conquer you!
If you travel with the family, you can get to know the castles, towers and fortresses of the Balearic Islands. They stand in places of great beauty. Because of their strategic position, the Balearic Islands were sought after by many civilizations that came across the sea. The inhabitants of those times decided to protect themselves against the foreign attacks and built unique buildings. If you listen closely, you will still hear the noise of past battles.
In Mallorca you will find, among others, the majestic Bellver Castle in Gothic style, with a circular armory, the Castle of Alaró on almost inaccessible rocks, and the Capdepera Castle, which will take you to the medieval Mallorca. 
On Ibiza you will find the old Dalt Vila fortress, World Heritage Site of the UNESCO, which you can discover on guided tours that will transport you into the life of the 16th century. And on Menorca, the island of many settlements and conquests, you will find imposing military buildings such as the La Mola fortress, the Sant Felipe Castle and Fort Marlborough. They were all built to protect the giant port of Maó.
On the islands´ coasts, you will see a network of protective towers; they warned in the old days when pirates and corsairs tried to attack, and today are marvelous observation towers over the sea.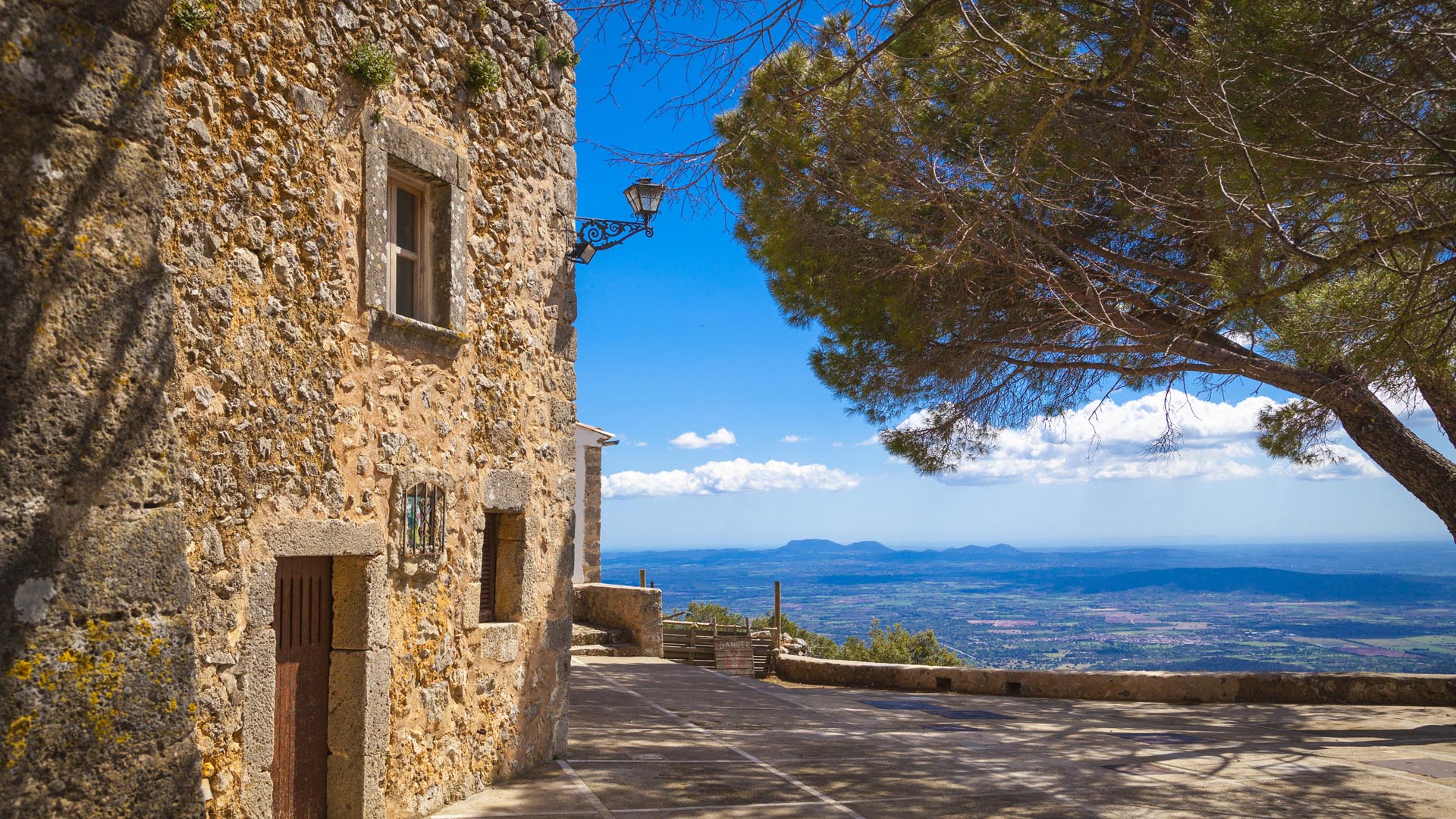 01
Fortified rock castle that was declared a Bien de Interés Cultural in 1931.
---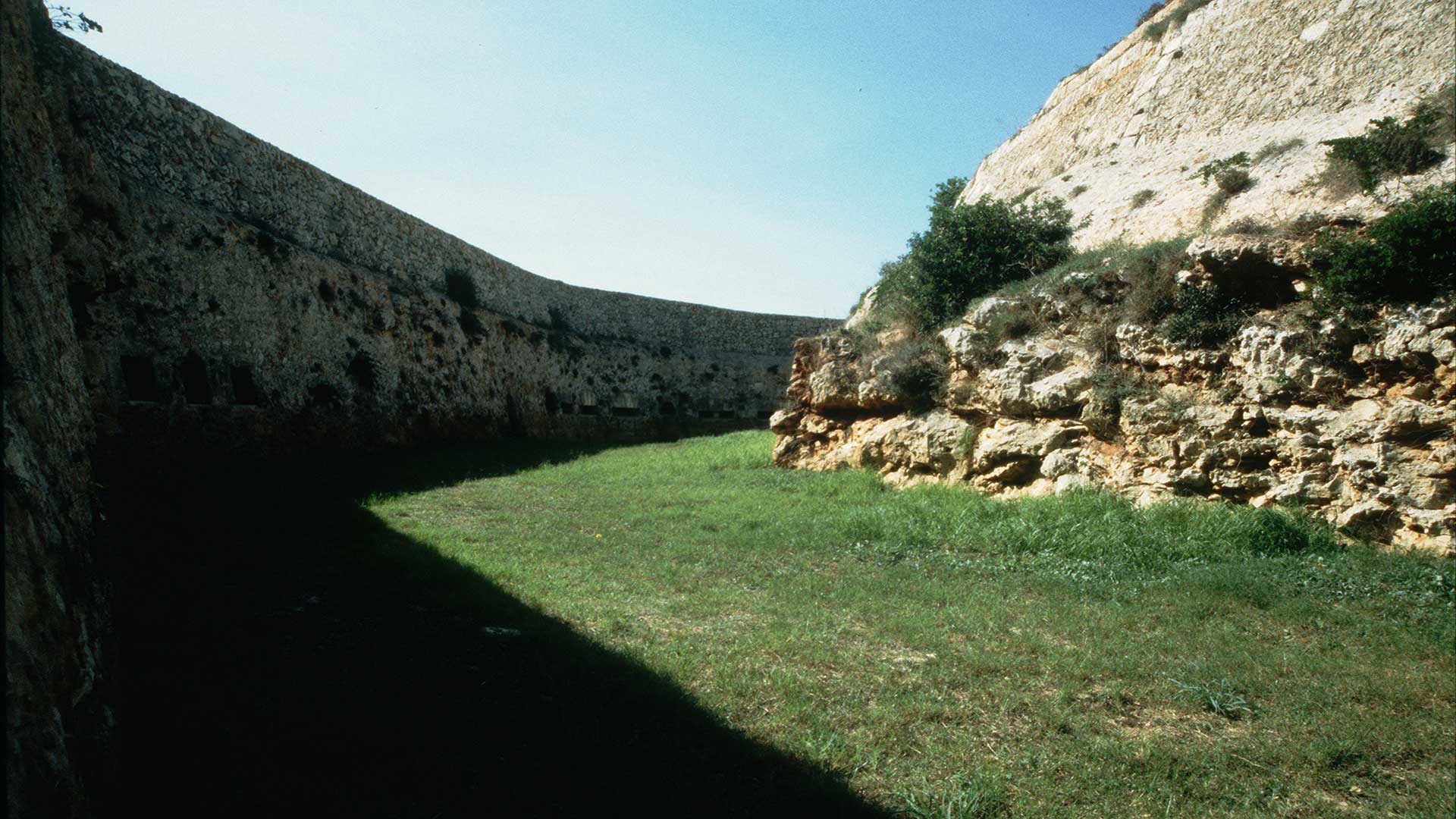 03
A British fortress from the 18th century that has been converted into a historical interpretation centre
---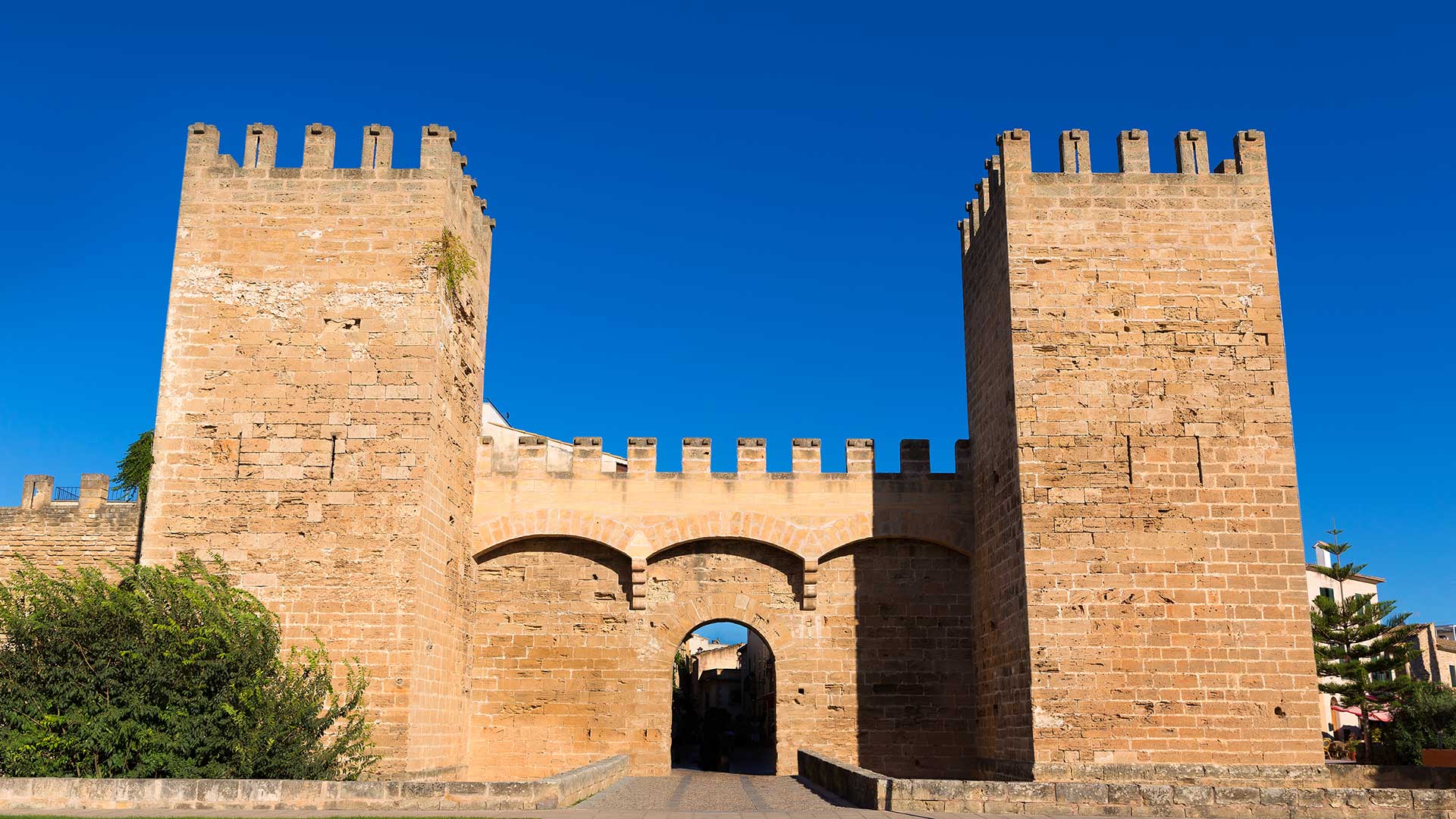 05
Walk along the walls of Alcúdia, declared Historical Artistic Monument
---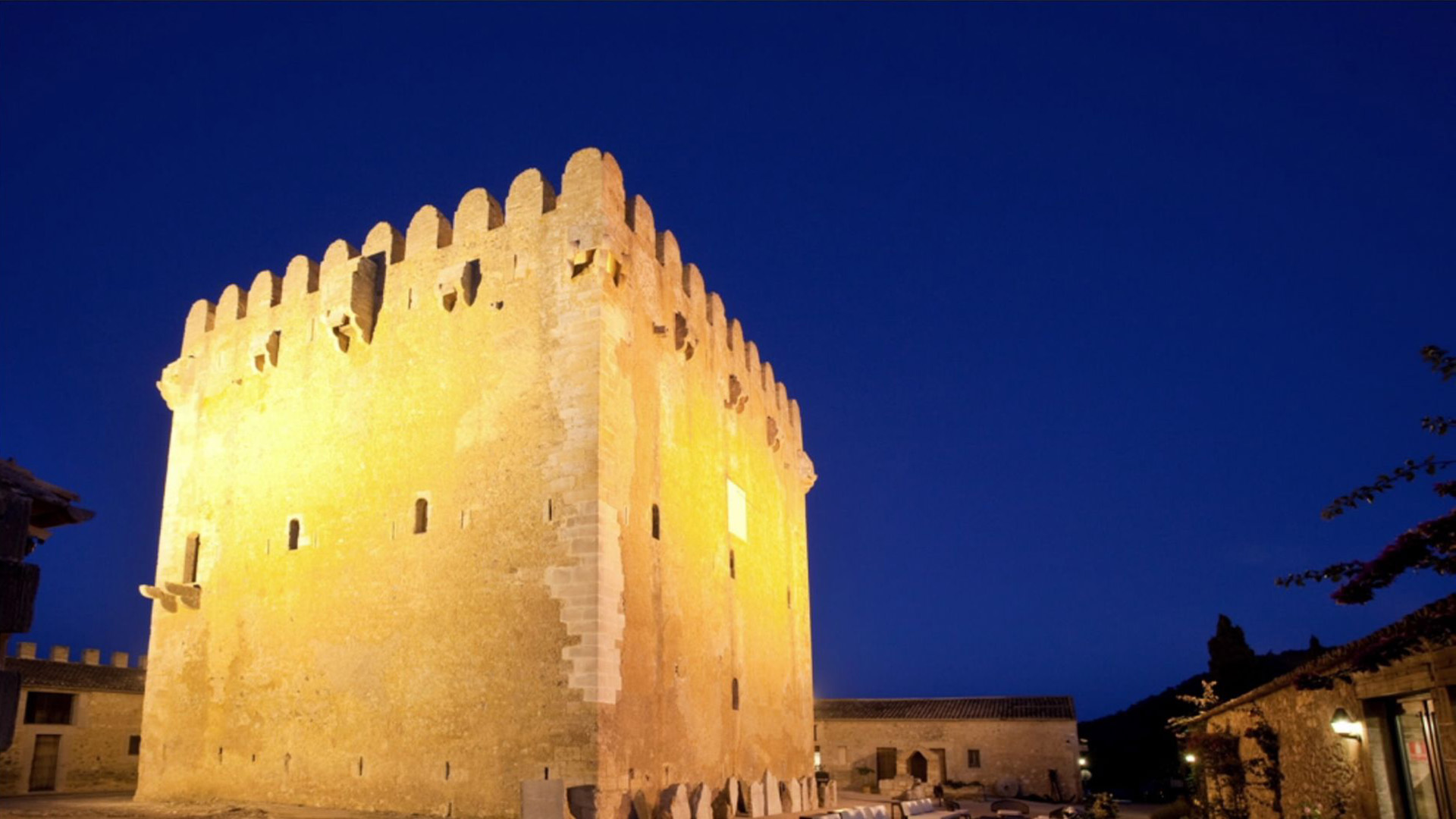 06
One of the best-known defence towers on Majorca thanks to its age, its good state of repair and its magnificent views.
---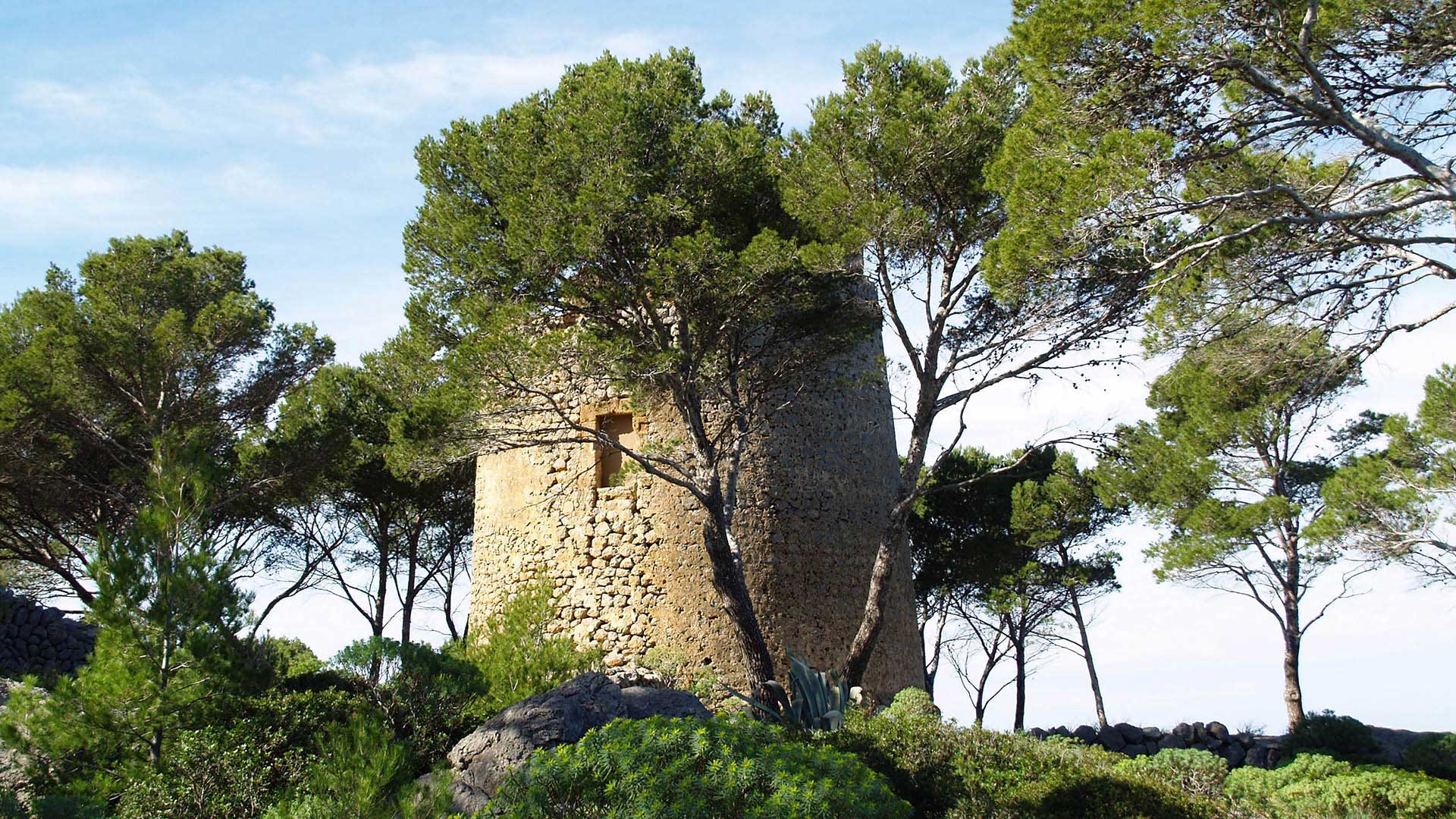 07
Vestiges of a tower to defend against attacks coming from the sea, with spectacular views.
---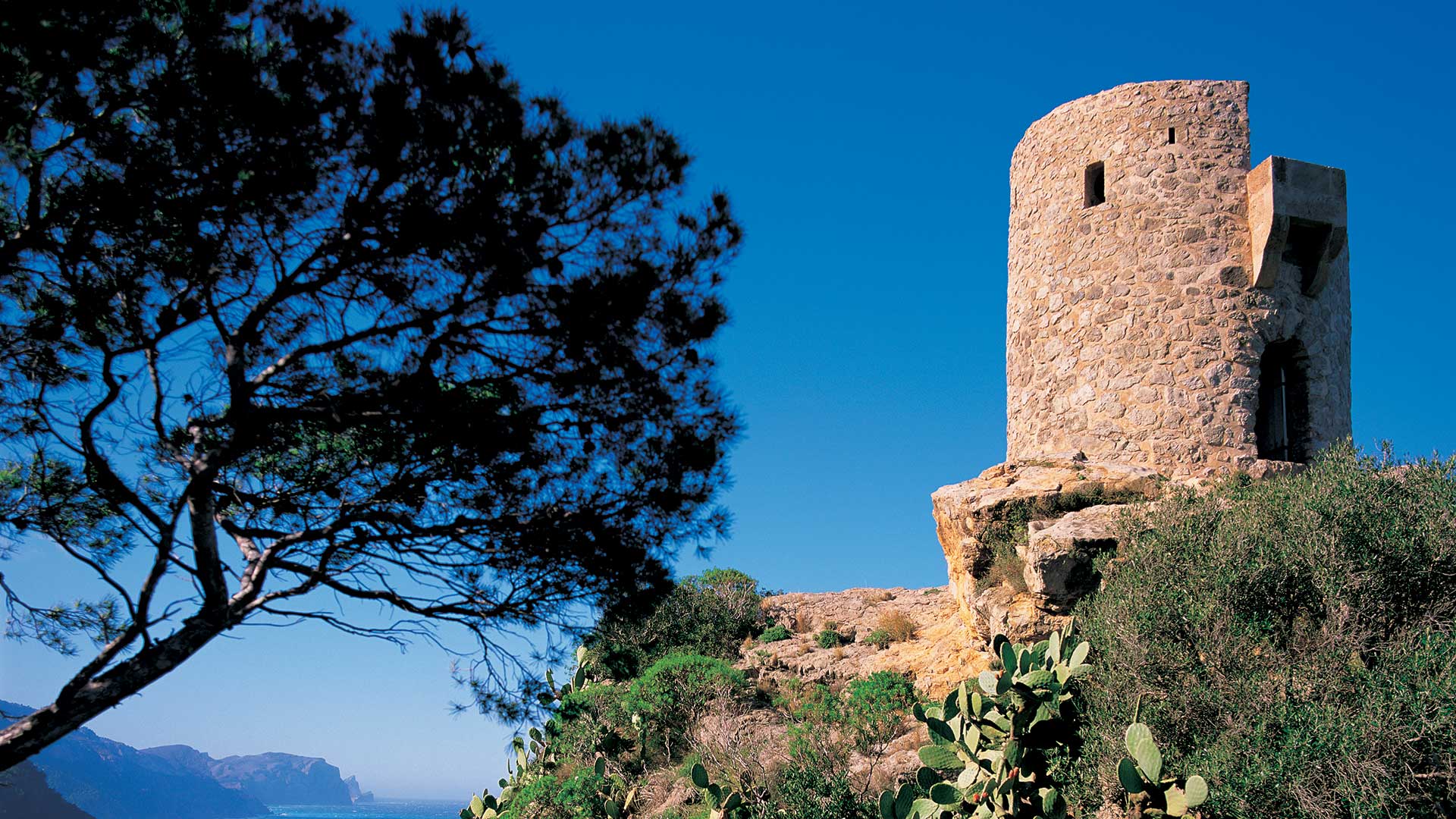 09
One of the oldest and most emblematic coastal lookout towers on Majorca
---
11
Private mansion with important gardens that, until recently, held a noteworthy collection of contemporary sculpture
---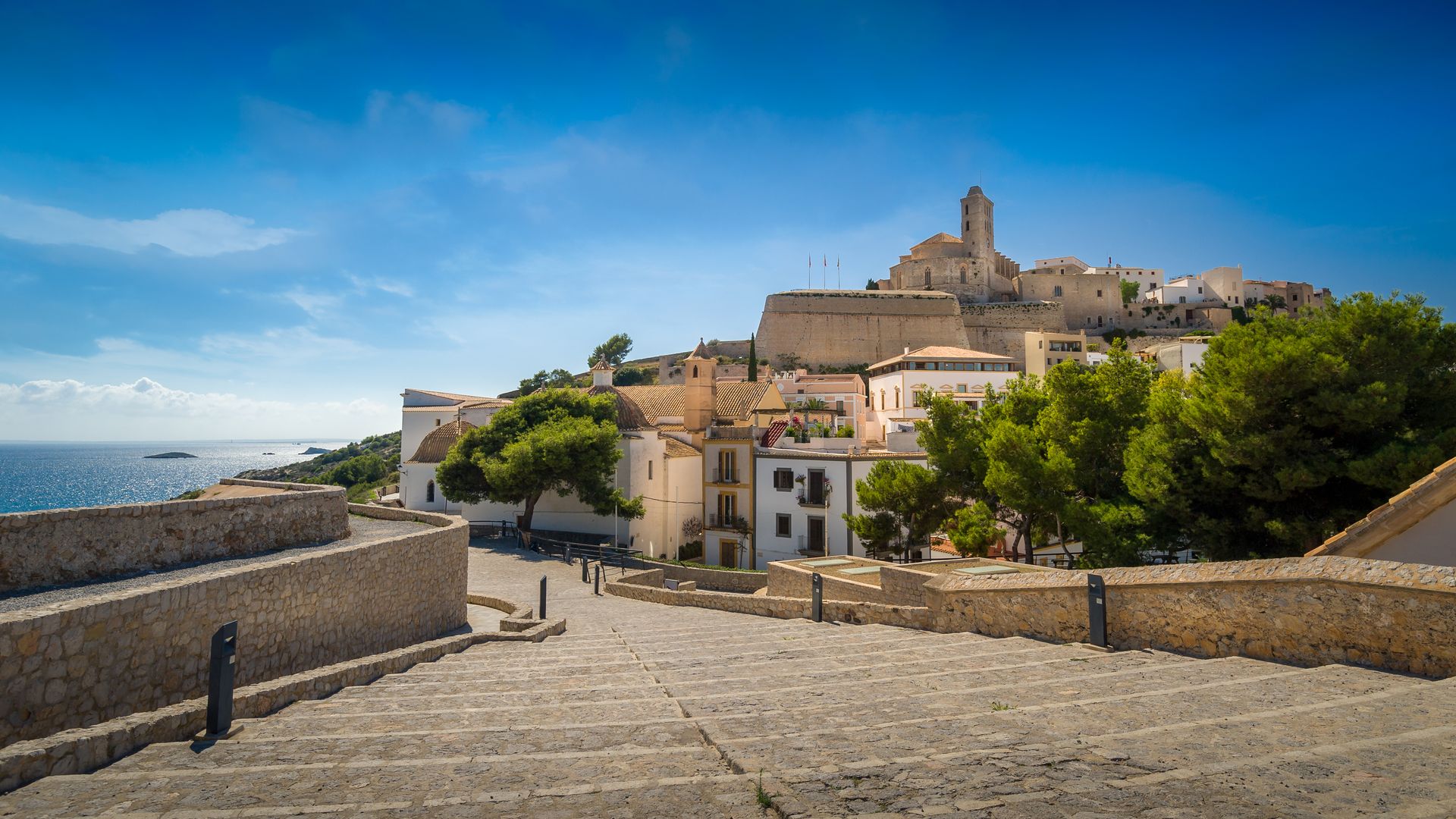 13
Dalt Vila is in the heart of town, housing the most representative buildings of political, religious and commercial power
---